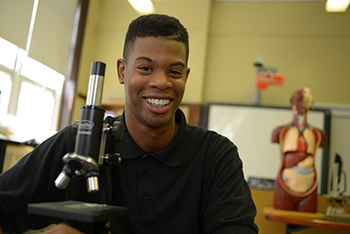 DC Public Charter School Board (PCSB) provides performance data for all DC public charter schools.You can reach PCSB at (202) 328-2660 with questions or email dcpublic@dcpcsb.org.

To access available seats and waitlist data for charter schools, click HERE.

DC Public Schools (DCPS) provides detailed information and additional performance data for all DCPS schools. You can reach the Enrollment Team at (202) 478-5738 with questions, or email Enroll@dc.gov.
Office of the State Superintendent of Education (OSSE) is the State Education Agency for the District of Columbia charged with raising the quality of education for all DC residents. OSSE serves as the District's liaison to the U.S. Department of Education and works closely with the District's traditional and public charter schools. You can reach OSSE at (202) 727-6436 with questions, or email osse@dc.gov.
Office of the Ombudsman for Public Education is responsible for assisting students and parents resolve problems as they engage with the District of Columbia Public Schools and public charter schools. The Office offers conflict resolution services to parents, families, and students and is committed to resolving school related complaints, disputes and problems quickly and efficiently in all areas that affect student learning. You can reach the Office of the Ombudsman at (202) 741-0886 with questions, or email ombudsman@dc.gov.
Office of the Chief Student Advocate empowers students, parents, families, and community members to achieve equal access to public education through advocacy, outreach, and information assistance to navigate the public education system in the District of Columbia. You can reach the Office of the Student Advocate at (202) 741- 4692 with questions, or email student.advocate@dc.gov.
The District Department of Transportation (DDOT) works to enhance the quality of life for District residents and visitors by ensuring that people, goods, and information move efficiently and safely with minimal adverse impact on residents and the environment. DDOT administers the Kids Ride Free program, which offers reduced fares for District students who use Metrobus, Metrorail or the DC Circulator to travel to and from school. This program serves students attending DC public, charter and private schools, as well as students participating in educational programs in the District. Learn more HERE.
The District of Columbia Public Library is a vibrant center of activity for residents and visitors in the nation's capital. The library provides environments that invite reading, learning and community discussion and equips people to learn all their lives, to embrace diversity and to build a thriving city. Your local library is an excellent resource for applying to the school lottery through My School DC. Each branch has available copies of the My School DC school directory and residents have access to free public computers they can use to create and submit their My School DC application.

Locate your local library HERE.
Is your child birth-5 years old? If so, register him or her for Books from Birth today here. It's free! The Library launched Books from Birth, a program that mails all enrolled kids in D.C. a free book each month from birth until they turn five to make reading with your child fun and easy.