Your lottery results explain your child's outcome for every school you selected on your child's application. The information in the sample results display below explains the terms used in the lottery results. This instructional video explains how the My School DC matching algorithm works. Questions? Call the My School DC hotline, 202-888-6336.
Sample Results Display
Click on a term below the graphic to get more information. For a complete list of result terms, click HERE.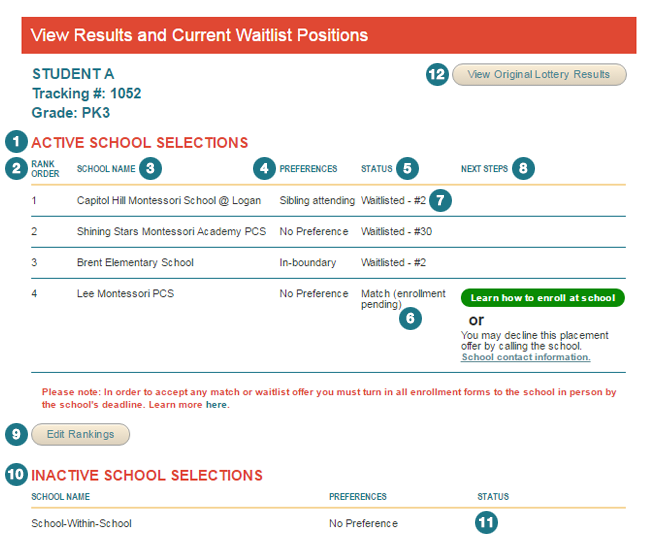 What do all these terms mean?