Rocketship Rise Academy PCS
Rocketship Rise Academy PCS
2335 Raynolds Pl. SE
202-750-7177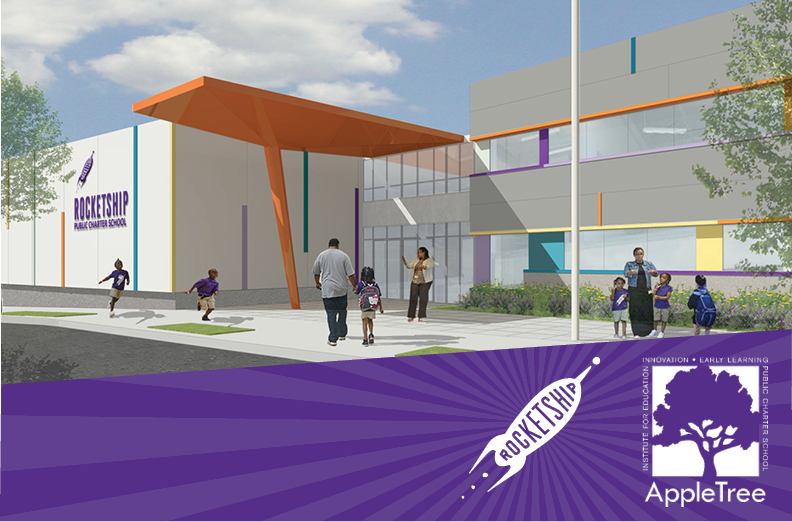 Rocketship Rise Academy and AppleTree Early Learning are partnering under the firm belief that ALL students can succeed academically. At Rocketship Rise Academy the preschool and prekindergarten programming is provided by AppleTree, whose mission is to close the achievement gap before Kindergarten. Rocketship DC is a transformative school that rests on three pillars: Engaged Parents, Excellent Teachers and Leaders, and Personalized Learning. Through a unique blended learning model, students are prepared to be the future leaders of their communities.
MTWF: 7:45 a.m.–4:00 p.m.
R: 7:45 a.m.–2:00 p.m.
Before and after care available
6:30 a.m–7:30 a.m.
4:00 p.m.–6:30 p.m. School accepts voucher; Contact school for details
Required
Blended Learning, PE, Art, Dance, Spanish
School opened in 2016 School opened in 2016
Federal and District law require equal access to services for students with special education needs and English Language Learners. For additional information, please contact the Office of the State Superintendent of Education at (202) 727-6436 or at osse@dc.gov.